There are bags, and then there are Chloé bags — and you're about to be reminded why you love the latter so damn much. Instead of offering tiny buckle pouches to tote at our sides or styles with dainty chain straps, Creative Director Clare Waight-Keller prepped the Fall '16 Chloé girl for a journey. Her latest roomy satchel, called Lexa, fits the bill.
Models trekked down the runway in the lightest of layers — ruffled chiffon maxis, caftans, and biker-babe leather — that somehow felt like enough equipment for a long voyage ahead. Maybe it was the simple silk scarves tied around their necks, an assurance they were fully dressed, but more likely it was the crossbody bags strapped around their waists.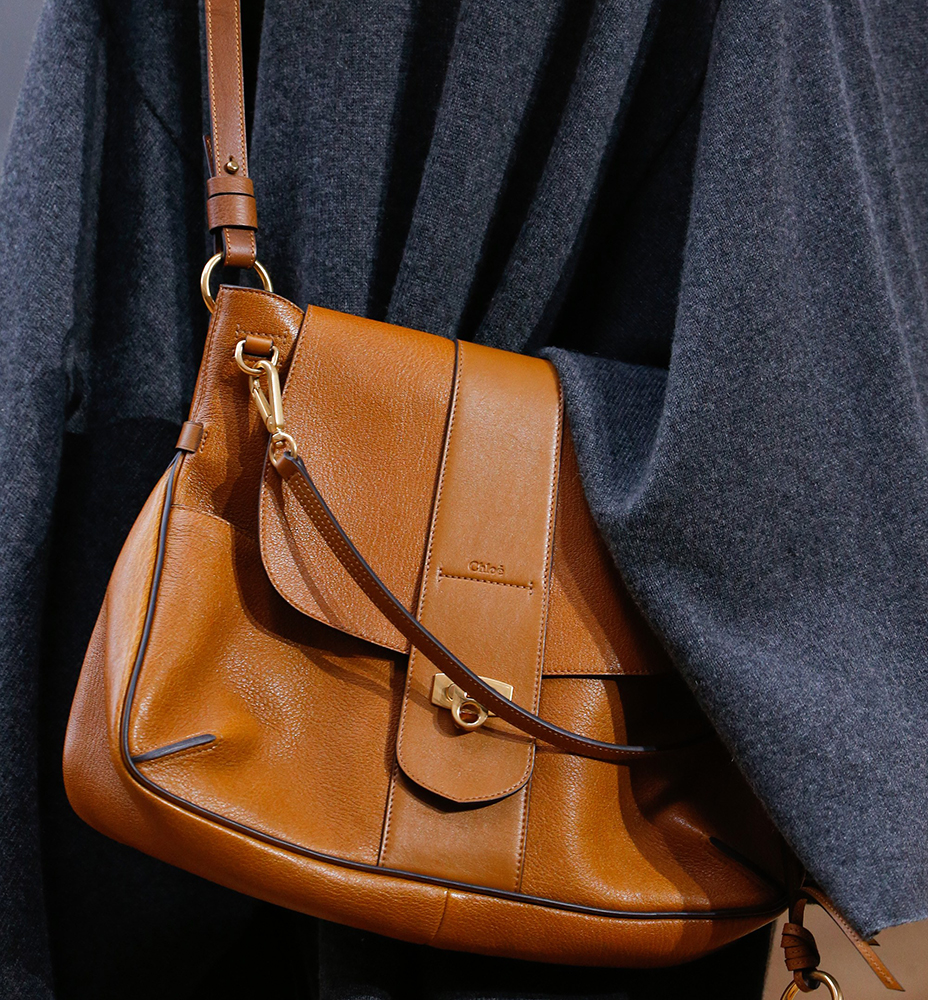 These designs have a rustic vibe. Whether you choose a worn blue suede, the hunter-green leather, a surprising indigo, or one of the classics — taupe, black, tawny tan — swinging these over your shoulder will feel like a no-brainer. Their square shape, slightly rounded at the corners, means you can pack all your essentials, but Chloé's signature hardware on the flap will make your new bag instantly recognizable. Read on to let the obsession take hold, and mark your calendar . . . you're going on an adventure.
There are a few standard approaches to runway bags that we usually see brands take. First (and least helpfully), there are brands that don't include bags in their shows, even though they make them. They're no fun. On the other end of the continuum, you have brands that arm every single model with a bag, and sometimes more than one–they're our favorites, for obvious reasons. Most brands, including Chloé, find one of a couple available spots in the middle.
For Fall 2016, Chloé chose to showcase only one bag on its runway, and it's a totally new design that nonetheless feels extremely Chloé. The brand has churned out a stream of very well-received saddle bags over the past few seasons, but they've all been pretty structured and a bit petite; for fall, the brand chose to go a larger, slightly slouchier route but stick with the saddle bag format that has worked so well with its French-boho aesthetic.